The Self Discovery Network invites you to our Monthly Networking Breakfasts for Small Business Professionals.BetterLife Bookstore and BetterLife Angels Author, Spiritual Life Coach, Angel Intuitive, Kelly Sayers invites you to join us on Friday 4th July at The Boatshed in South Perth on the river from 7.30-10.30 am. Enjoy networking with like minded people, be inspired by speakers, authors, coaches, professional business women. Learn how you can set yourself on the path to personal and professional transformation.
Come along and be inspired by speakers known as Monica Rule, Superfund Expert, Speaker & Author, Carolyn Verhoef, Professional Organising Coach & Speaker and Kelly Sayers, Author of Discovering Your Life's Purpose, Angel Intuitive, and Spiritual Life Coach' will be inspiring our members. There will plenty of opportunity to network, meet like minded people and learn something new to grow your business.
THEME FOR SELF DISCOVERY NETWORK BREAKFAST – 'INFINITE SUPPLY & TAX'
Main Speaker MONICA RULE – Creating recruitment solutions for your business…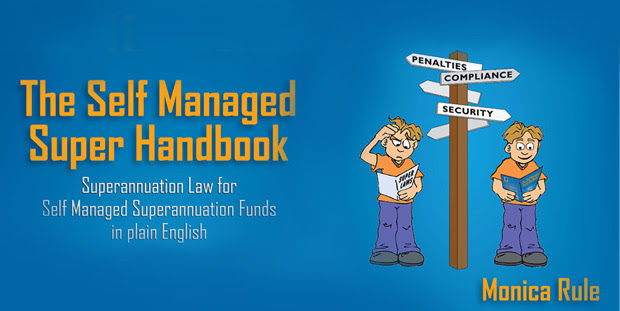 Monica Rule wrote "The Self Managed Super Handbook – Superannuation Law for Self Managed Superannuation Funds in plain English" to assist finance professionals and trustees of Self Managed Superannuation Funds (SMSFs) to understand the superannuation law.
Monica worked in the Superannuation Business Line of the Australian Taxation Office (ATO) for 17 years as a technical adviser and senior compliance officer. Monica audited SMSFs and assisted SMSF trustees, accountants, auditors and lawyers with complex superannuation queries.
Hurry! We have only limited seats available! Bookings essential
BetterLife Bookstore (Self Discovery Network) can offer you as our first time guest a "Visitors Pass" which means you only have to pay $45 for the breakfast and then decide if you want to join our membership for a year.
PHONE 0410 328 302 OR Email Kelly@ betterlifebookstore.com.au
Please REGISTER GUEST $45 OR MEMBERS BREAKFAST $35 (EARLY BIRD)
Members Benefits
* Here at the Self Discovery Network it is our mission to bring together inspirational authors, coaches, leaders, small business professionals to inspire educate and support you in discovering more of WHO you are, develop your greatness and guide you into reaching your full potential in every area of your life.
* Join Self Discovery Network surround yourself with Like minded coaches authors & professionals who have also discovered their life's purpose and niche and making a difference to others.


Why Network?
* Promote Your Business
* Awaken Your Leadership Qualities
* Become an Expert in your Niche
* Surround yourself with people who support YOUR Success
* Raise Your Energy to higher vibration for Attracting Your Perfect Customers
* Be Invited to all our BetterLife Events
* Become part of our Community for Self Empowerment
* Grow Your Business with a team of Professionals
Benefits from Self Discovery Network?
* Enjoy Breakfasts in beautiful venue on the Swan River
* Expand Your Database
* Invites to VIP Parties and Events
* Meet Inspirational Authors and People
* Discover a new YOU in Business
* Become a guest Speaker
* Offer new Product launches
* Receive discounts and door prizes
* Meet amazing people with amazing stories
* Receive regular Enewsletters
* Exposure by having a display table for your products and services
* Seek the Opportunity to Become an Author and promote your books in our bookstore
* Have access to FREE BetterLife TV Interviews Online easily downloadable onto your computer
* Gain access to unique opportunities from BetterLife Bookstore promoting your webevents, programs, products and more online!
* STOP looking for perfect customers and start Attracting them.
Venue
The Boatshed, on the Jetty South Perth
7..30 am to 10.30am
Breakfast $35 each month (Members) early bird
Breakfast $45 each month (Non-Members) early bird
Friday 4th July 2014
(First Friday of each month)
Theme
'Infinite Supply & SuperTax'
Rules
Prepare Your 60sec Introduction Speech each month
Please bring plenty of brochures, business cards and FREE Door Prize (only if you want to)
Opportunity to Share Stories that Inspire YOU
Each Month we will have a theme for the Speakers & Members
Please do your best to share something about the theme of the day and YOU in Business
Tables
Display Tables are Available but bookings are essential
Email Kelly well in advance to book your spot!

Speaking Opportunities
• Have your story heard being our next inspirational speaker.
If you would like to have the Opportunity to Speak at one of our monthly events to


Inspire, Educate and Support our Group please contact us

BetterLife TV
• Have access to "FREE BetterLife TV Interviews Online" easily downloadable onto your computer.
• Gain access to unique opportunities from BetterLife Bookstore Promoting YOUR webevents, programs, products online!

Please REGISTER AS VIP GUEST $45 OR PAY MEMBERS BREAKFAST $35

CLICK HERE
Self Discovery Network offers monthly networking meetings, speakers, coaching, self-empowerment programs, BetterLife TV and other inspirational products. We also have a wide range of inspirational books, journals and CD's available from BetterLife Bookstore.
PHONE 0410 328 302 OR Email Kelly@betterlifebookstore.com.au
Special Offers from BetterLife Bookstore
This offer is only available for a limited time (expires July 5, 2014)
Discovering Your Life's Purpose Workshops


Enjoy a Day of Self Discovery with Inspirational Authors and Spiritual Life Coaching

BetterLife Bookstore Inspirational Products That Transform Your Life!


Enjoy Your Favourite

HayHouse Authors

Discovering Your Life's Purpose Book & CD


Inspirational Pack by Author

Kelly Sayers

List Price $225.00

SPECIAL Offer (2 For 1 $225)

List price: $49.95


Discount Price: $24.95